A corridor in an abandoned trainstation in a small city of Czech Republic.
Titled the blue room or modrý pokoj in czech. A performance created for the
Jinčíčin
Festival in July in Jičín, Czech Republic.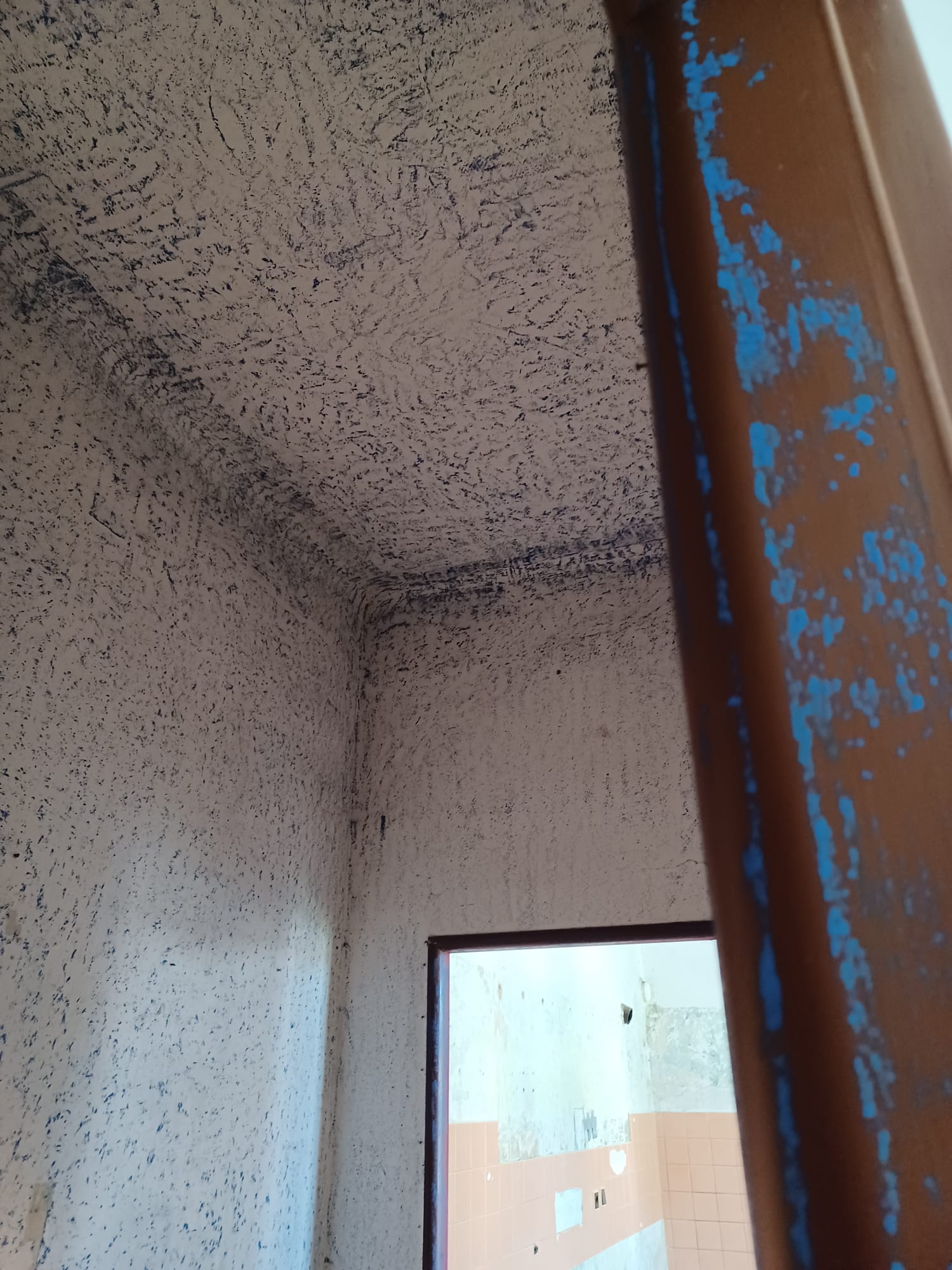 A slight hint of a smell kicks in when one walks through the corridor and quick glances lead from the floor to the ceiling as visitors go from one room to the next. The paints chips of the walls and past traces of interventions resurface.
The pattern of the wall is revealed with the vibrant blue.